How it currently looks. 9 to 1 Olds 350 214/214 cam/TH350C/2.78 open type O rear.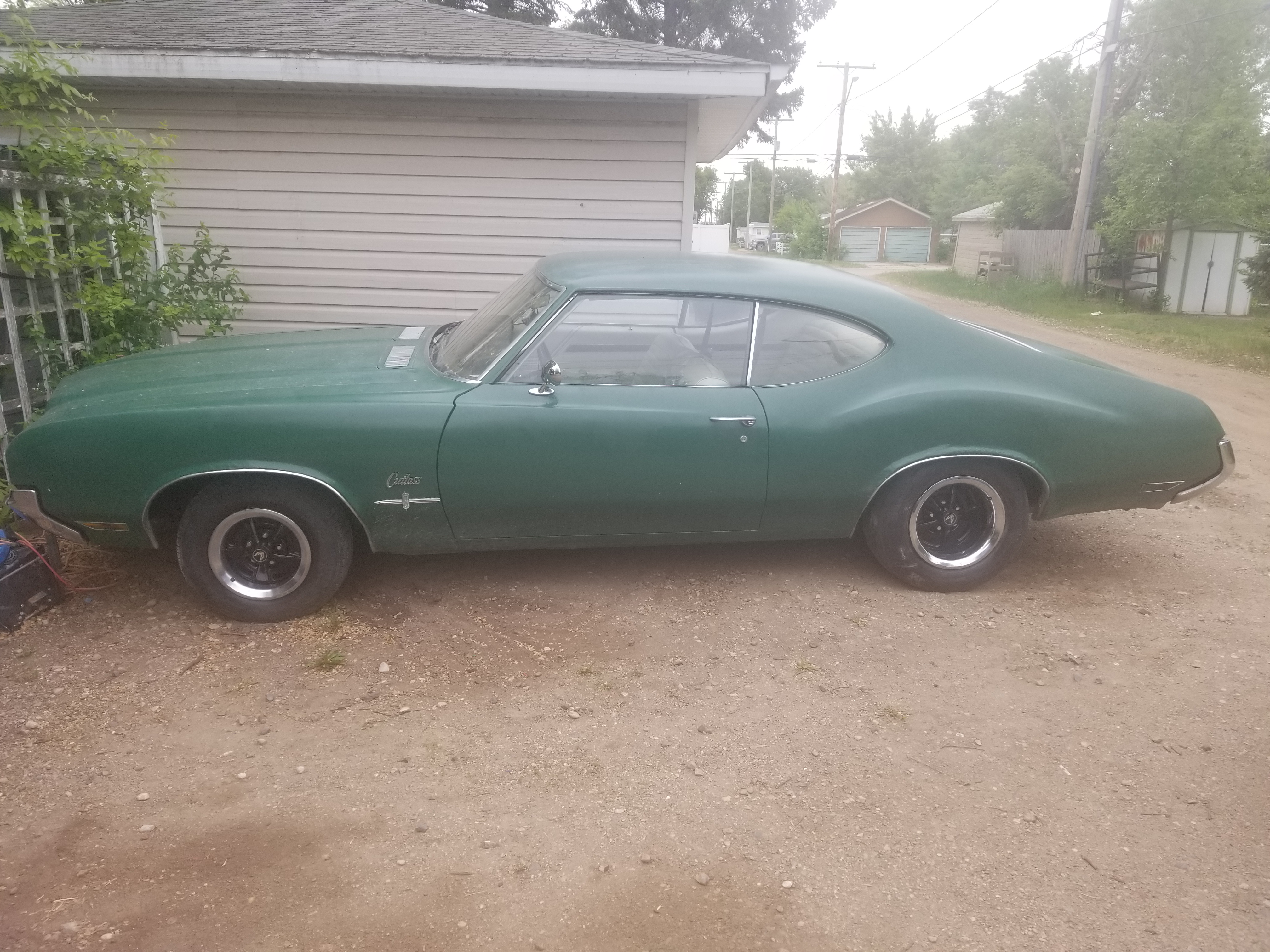 I have been fogging the back to cylinders with this.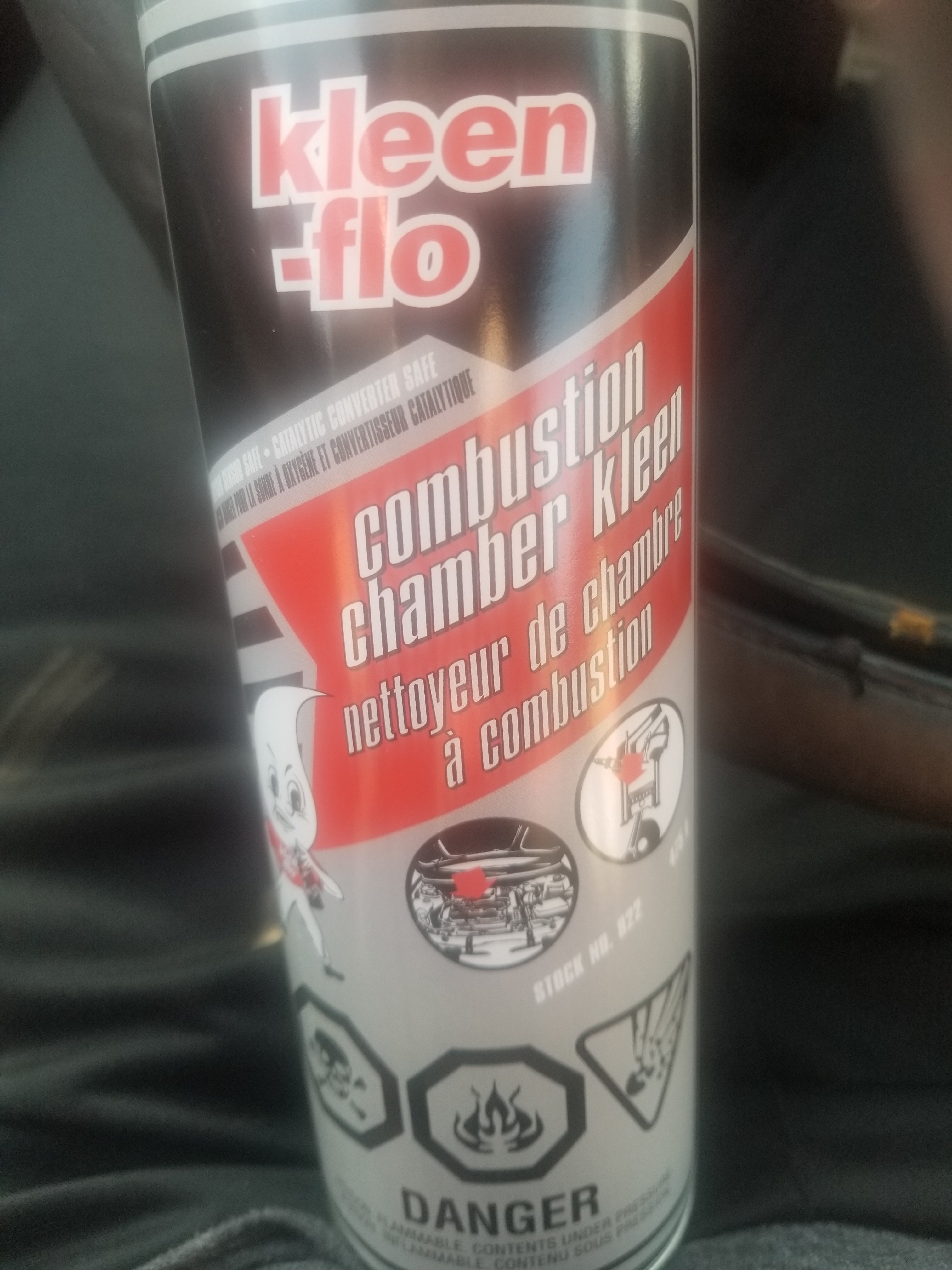 #7 and #8 were 110 psi vs 150 to 155 for the other 6. I gained 15 psi on 8, maybe 5 on #7. No real gain this 3rd time but will use up the can in those cylinders. Either way the 350 will be going in the 88 CSC with the 2300 stall lock up torque converter and maybe the modded governor, should be around 5000 rpm shift points. Also putting the Performer intake back on, 1" open spacer and putting the hot air choke back on, will convert the 260 to electric. Along with a new A/C compressor, condensor, receiver dryer and maybe an evaporator, want working A/C again . Want a fun car to drive and hoping for 20 mpg while I build the 70S. It will adopt the 260 so it can move around. I plan on picking up the longer main studs and a girdle this fall and get the 403 block to the machine shop. Already have cam bearings, just main bearings to assemble the bottom end, will probably get them and some roller lifters from Cutlassefi. I am waffling about using iron heads but already have a set of ported #6 heads with 2"/1.625" valves and filled crossovers. The chambers do need to be enlarged a bunch and I would add new positive seals and springs to match the roller cam. Procomp heads are tempting as well. I was also waffling between a TH350C or a 4L80E. I do have a 2004R that lost 3rd and 4th due to my daughter running it low on fluid. I think building my extra half wrecked 2004R is better than paying $500+ for a questionable 4L80E core that might need rebuilt anyways. I actually HATE it's gear ratios, none are ideal, just like the strength idea of the 4L80E. If I splurge for the billet forward drum, new sun shell, billet 10 vane pump, shift kit, servo, sheet metal pan and big rebuild kit from CK Performance, I will rebuild the 2004R myself and should hold up fine, don't trust the local trans shop. I may go with Dr Dan's 2004R converter he runs, around 2800 stall. I have CK's big manual to help me do this. It may take some time, I do have a somewhat working non functional lockup TH350C, don't want to rush the 2004R build. Then I can run 3.90 gears, 1900 rpm at 60, 2200 rpm at 70 mph with the planned 275/60R15 tires, perfect cruising rpm. What can I say, want the acceleration to be like a sledgehammer and not screaming on the highway. New cars have spoiled me, steep first gear and great OD, want that for my 70S. Plan to have the short block together by Summer but bodywork, paint, orginal Sherwood Green, grills and maybe tail lights are a high priority as well. Also considering the AEM infinity on multipoint EFI but may just use the 750 Street Demon or send my extra Qjet to Everyday Performance. I would also add a wideband, planning on the Stainless Chinese headers and 2.5" dual exhaust to finish it out.