Disassembly on the bench: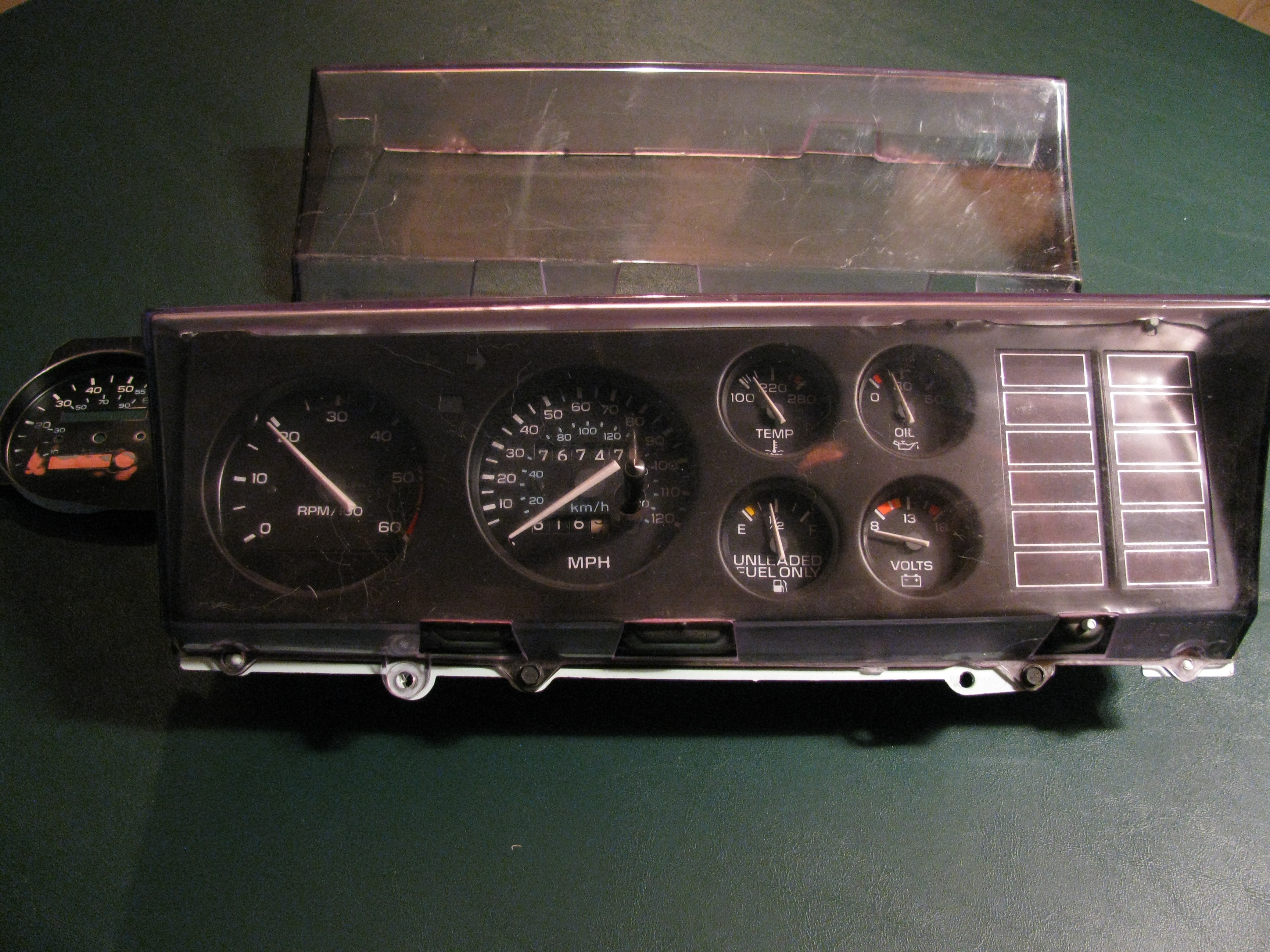 You will need a 1/4 inch nut driver and a 7 mm nut driver (for the gear indicator if you have a column shift and plan to convert to center console)
Remove the (4) 1/4 inch screws that hold the clear lens on. (Note the poor condition of the lens plastic)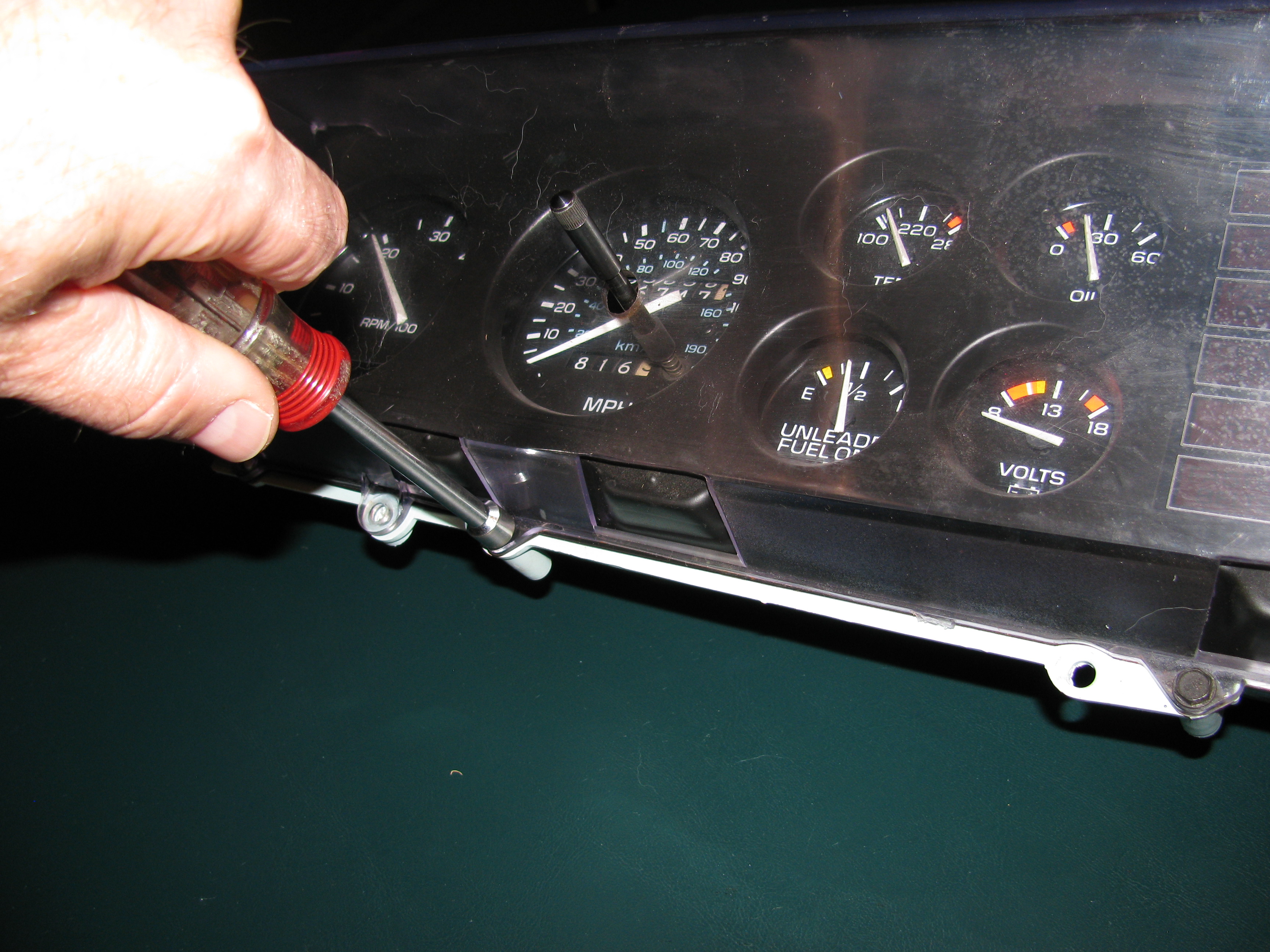 The same 4 screws held the gauge cover underneath in place. Remove this as well.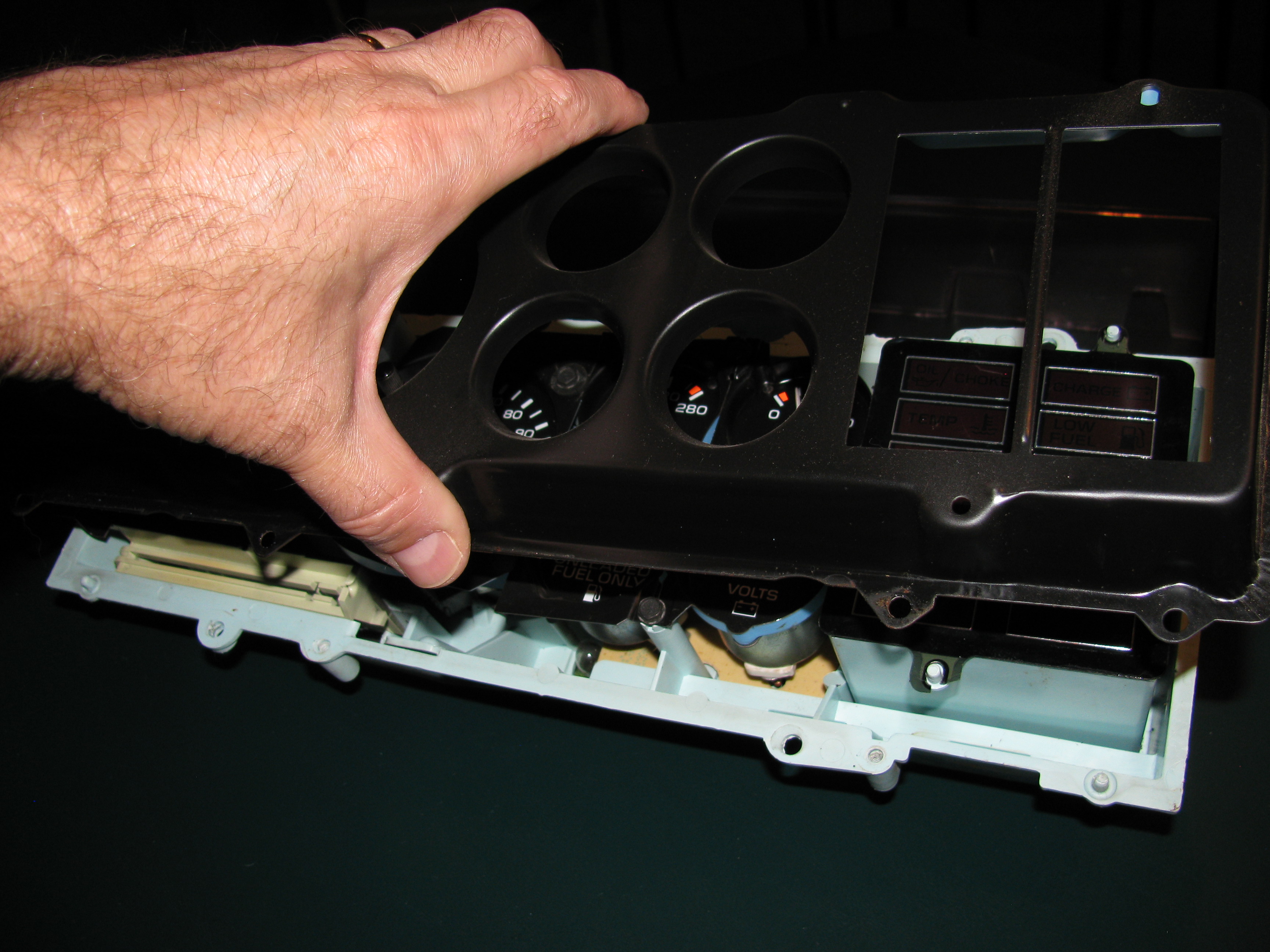 With both covers removed, you can start to remove the (5) 1/4 inch gauge screws.
With the screws removed, you can pull the speedo out. The other gauges are held on the backside by studs on the gauges and pinch connectors on the housing. They have a little resistance, but can be pulled straight out.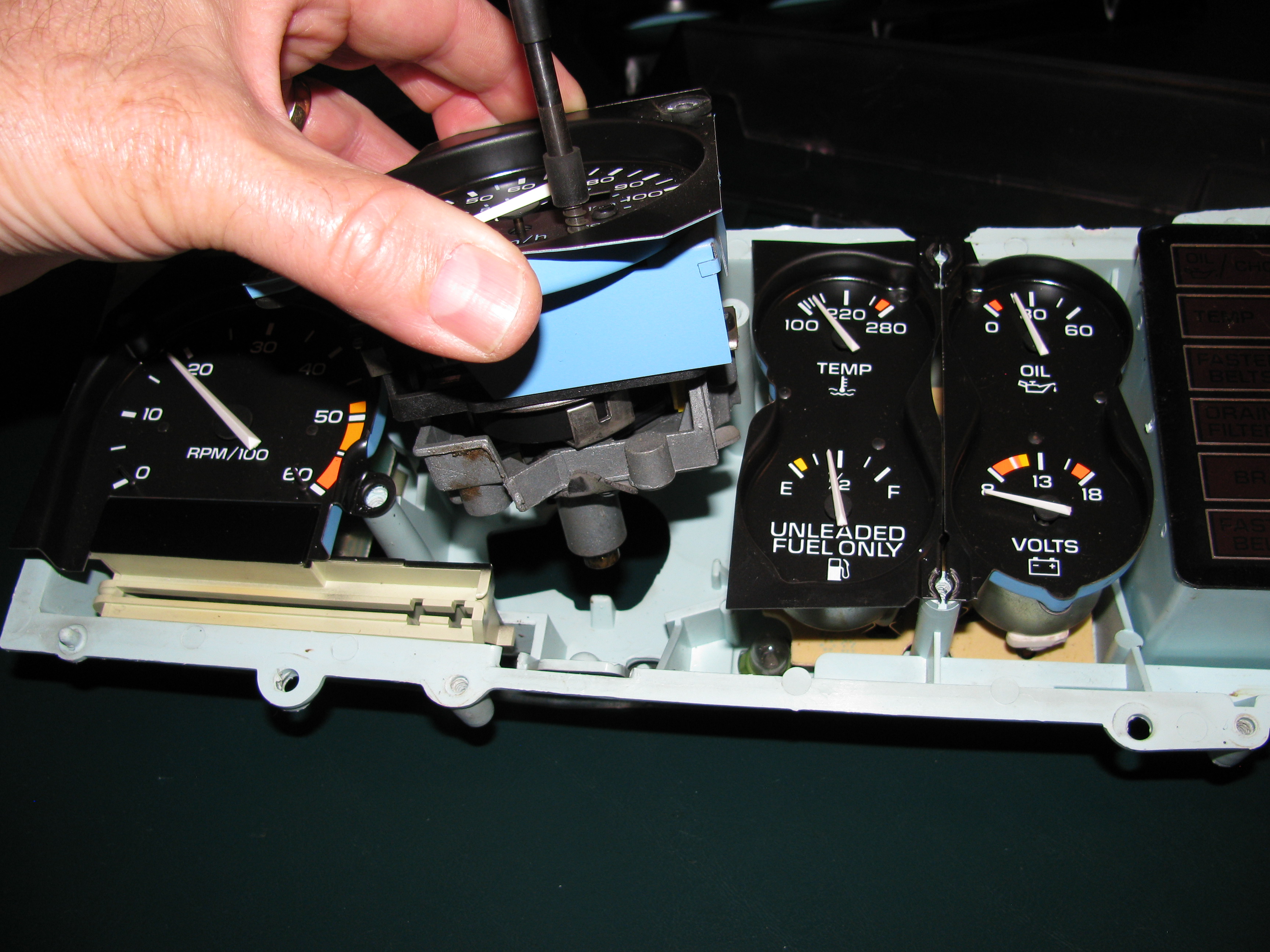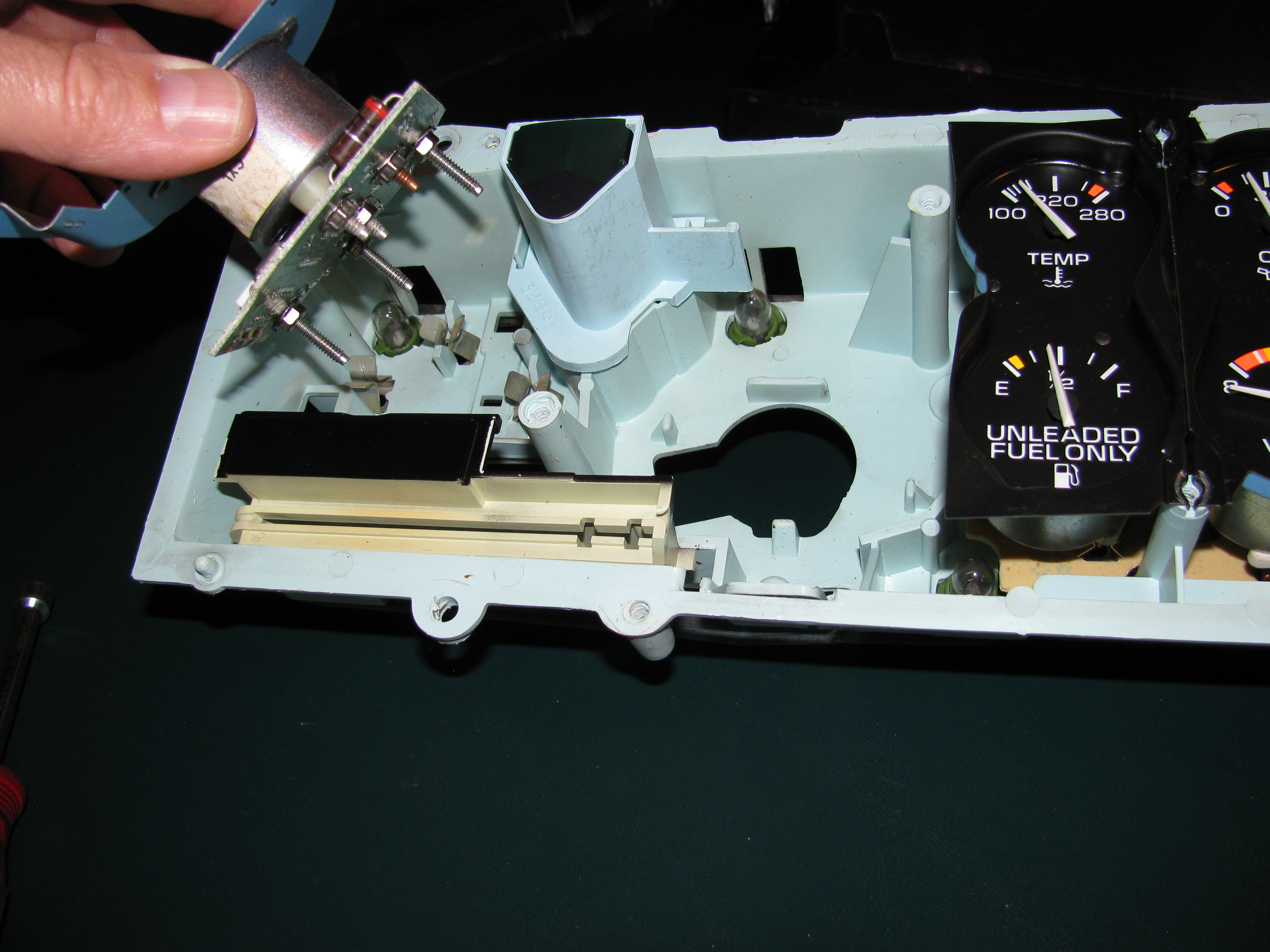 to be continued...