Good afternoon, all!
I acquired (Early this morning, actually) this 442: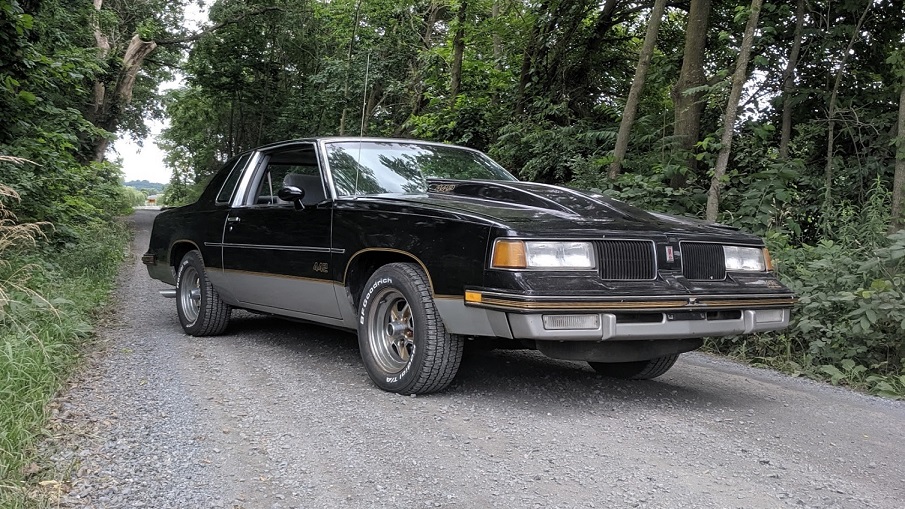 It is definitely not original, I was told it has a "355 Crate motor" with a "TH350" trans, but I haven't had time to confirm any of that. It definitely appears to have only 3 forward gears, and sounds like God's Own Chariot so so far, so good.
I didn't want an original to "ruin", as my thought is to turn this into a more "Trans Am" style car, emphasis on handling and linear power delivery, almost certainly with a manual transmission down the line.
My first "car memory" is an old one. I couldn't have been more than 3 or 4, and my dad had a Monte Carlo LS 5.0. He'd always had big GM muscle cars. Skylark, El Camino, the Monte. He loved that car, black with porno red interior. He sold it after my oldest sister went out for a joyride, and ran it into the side of the garage.
Later, I found myself growing up in the back of one Oldsmobile or another. The malaise FWD ones. A Cutlass Calais here, a Cutlass Supreme there, mom and dad bought GM until I was well in my teens. When I was 16, I was driving my mother's Oldsmobile Achieva S, with the 3.1 V6, probably made all of 140hp...swerved to miss a deer, understeered off the road, overcorrected, rolled the sonofabitch. Turned her over so gently none of the glass broke, I was trapped inside, just after the apex of a blind corner on a country road. I don't think my mom ever forgave me for that, she loved that car.
Fast forward to my birthday this year, my wife is 6 months pregnant with our third daughter and asks me what I want. I joke that I want a g-body 442, and she says, "Ok, buy one. You'll need something to tinker with when you need some time alone." So here we are.
Right now, while it looks like someone took the body off at some point and did some work, there's still a lot that needs to be addressed. The current engine and trans are a big fat unknown, none of the interior indicators work, except for the "brake" light, and woe is me, the sunroof leaks. I avoided a t-top car to try and not have any issues but alas, seems if I wanted something that wasn't 15k, wasn't rusted to dust... I was buying something with a leaky sunroof.
Anyway, I'm Rex, and this is my totally rad Oldsmobile.